Scholarships
University of RI
University of Rhode Island applicants who are freshman or incoming art studio majors who show exceptional merit, have a GPA of 3.0 in Art studio courses for two semesters prior to the period of the award, must have financial need, and plan to remain an art major at URI.
RI College
Rhode Island College applicants must be enrolled as undergraduate art majors. Applicants must also qualify for financial need and be a Rhode Island resident.
Rhode Island College applicants who have earned an associate degree from the Community College of Rhode Island. Applicants must have a minimum overall GPA of 3.0 and qualify for financial need.
Providence College
Providence College applicants who provide portfolios including 10-20 JPEG images that represent your best and most recent work in any medium.
Salve Regina
Salve Regina University applicants who provide an Art portfolio that contains 5-12 pieces.
Other
An art and design-focused scholarship offered by Chairish, an online marketplace for vintage furniture. It awards scholarships to students pursuing art, design, or architecture degrees.
Scholarship search platform that provides a comprehensive database of various scholarships based on criteria like academic achievements, interests, and more.
A scholarship and college search website offering a vast database of scholarships, grants, and internships for students. It matches users with opportunities based on their profiles.
Another scholarship and college search platform that helps students find scholarships, colleges, and explore majors. It provides personalized scholarship recommendations.
A college planning website by the College Board, providing tools to help students explore colleges, majors, and scholarships. It offers guidance on the entire college application process.
Sallie Mae offers various scholarship opportunities for students, including those for high school seniors, transfer students, and specialized fields of study.
Current Exhibitions
Knight: Student Exhibition Fall 2023
Exhibition Dates: December 12th to 19th, Reception: 4-6 pm, Tuesday December 19th
The Knight Campus Art Gallery is located at 400 East Ave. Warwick, RI 02886 Room 3500, on the third floor of the round building (Enter the library on the forth floor and go down the stairs to right.)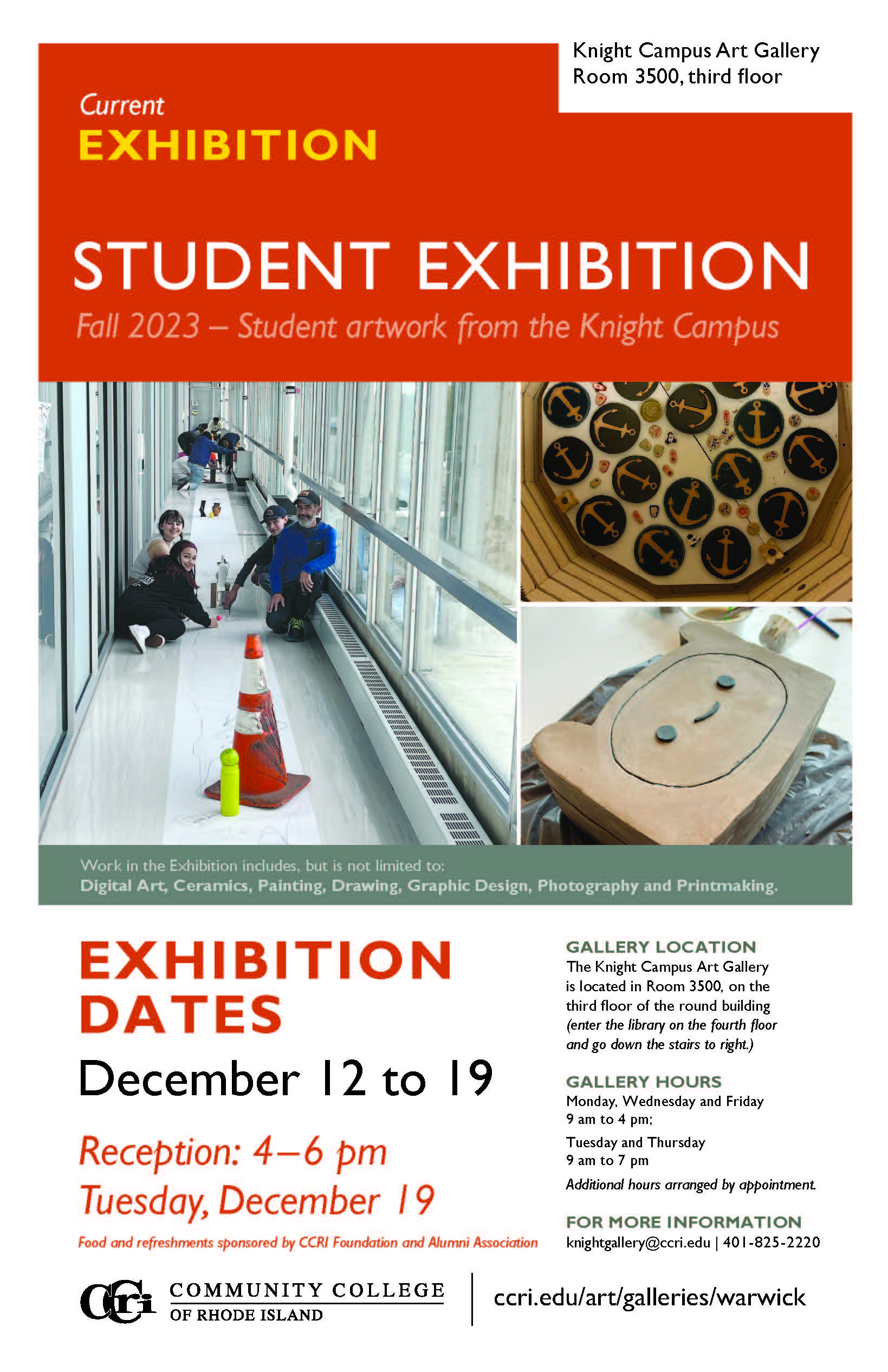 Flanagan: Student Exhibition Fall 2023
Exhibition Dates: Dec 14th to December 20th, Reception: 4-6 pm, Wednesday, December 20th
The Flanagan Campus Art Gallery is located at 1762 Louisquisset Pike Lincoln, RI 02865 Room 1527, on the first floor.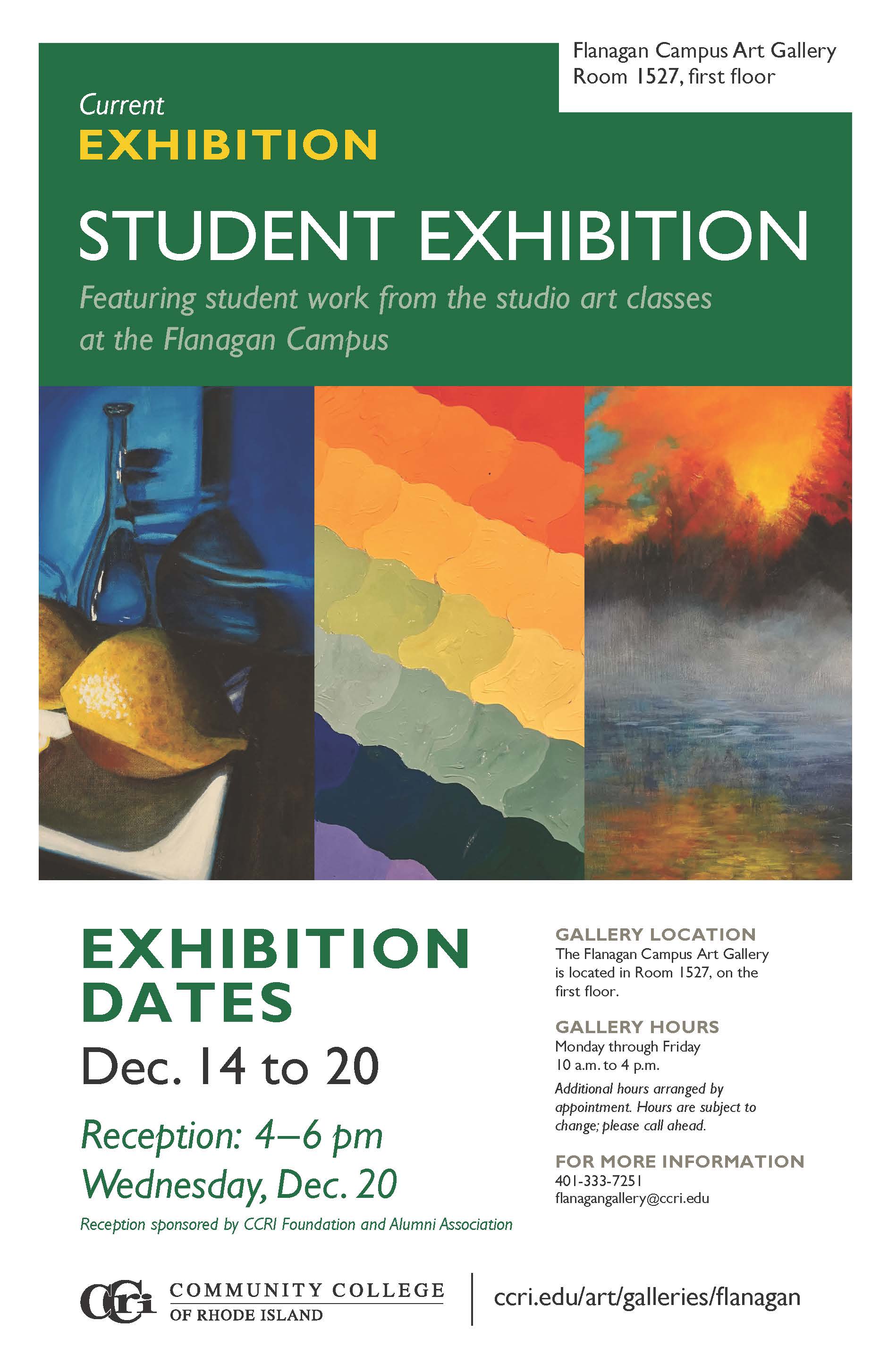 Areas of Study