Our Team
Karina Holyoak Wood
Executive Director
Karina Holyoak Wood is the founding executive director of the Goldman Sachs 10,000 Small Businesses program at CCRI. She has led this small business growth and local economic development program since March, 2016, during which time it has served to support over 350 Rhode Island small business owners to increase their revenues, create new jobs, be a force for good in their communities and help grow the local economy of the Ocean State. An experienced and energetic leader, with a background in communications, education, advocacy and government relations, Karina is passionate about improving quality of life in Rhode Island by fostering local entrepreneurial and community development. Karina holds an MA in English Literature from Clark University, Massachusetts, and a BA from Sheffield University, England. Karina was recently recognized as a 2021 PBN Business Women Awardee, Social Services/Nonprofit Industry Leader. Her other awards include Providence Monthly's "Ten to Watch" and Providence Monthly's "Most Outspoken". GoLocalProvidence named her one the "9 Toughest Women in Rhode Island" in 2017. A native of Birmingham, England, Karina moved to the United States in 1991 and made Rhode Island her home in 1997. Her two daughters attend Bennington College and Skidmore College. Running, reading and real estate are among her passions.
Elizabeth Russo
Outreach & Alumni Director
Elizabeth joined the 10,000 Small Businesses team with the launch of the program in Spring 2016. She previously served as the Operations Specialist at Year Up Providence, a workforce training program for under-served young adults. Elizabeth has experience in workforce development, program management, recruitment strategy, and alumni engagement. Elizabeth holds Master of Public Administration and a Certificate in Labor Relations from The University of Rhode Island and a Bachelor of Arts degree in English from Saint Anselm College.
Helen Morales
Senior Program Manager
Originally from Guatemala, Helen holds 4 years of courses in Business Administration from the Mariano Gálvez University in Guatemala. She is a motivated professional with creative problem solving skills, and a vast experience in Micro Business assistance.
Helen had previously held a long relationship with the Guatemalan Consulate in Providence, working directly with the Consul General and on a team responsible with providing customer service to the Guatemalan community residing in the New England area, as well as organizing receptions and cultural community events.
Most recently, Helen worked for Urban Ventures Inc., where she provided administrative support, working alongside the Executive Director to coordinate strategy development, and provide the support needed for Micro Businesses in RI. During her time at Urban Ventures, Helen worked closely with the Executive Director in crafting the Micro Business Bill, which passed in 2016.
Helen is also involved with several organizations as she serves as board member at Urban Ventures Inc. She was part of the event planning subcommittee in 2017 for the Office of Diversity, Equity and Opportunity for the State of Rhode Island. Also in 2017, Helen worked with a team to coordinate the Latino Business Expo in Providence.
Suzan Erkeskin
Program Coordinator
Suzan has five years of professional experience in customer service, retail, and service businesses. She earned an Associate in Science degree in Business Administration and Entrepreneurship from the Community College of Rhode Island. Suzan is a member of the Kappa Beta Delta National Business Honor Society and is currently pursuing a Bachelor of Science in Business Management at Johnson & Wales University. Suzan is a proud alumnus of the National Education for Women (NEW) Leadership New England leadership training program at the New Hampshire Institute of Politics of Saint Anselm College.
Peter D. Conopask
Senior Business Advisor
Peter is the founder of Make IT Happen!, a business advisory that is focused on delivering cost effective leadership, process improvement, business model and human capital development for companies that want to improve their performance in the marketplace.
Peter's industry experience includes management and technology consulting in discrete and process manufacturing, distribution, healthcare, textile, chemicals and plastics, software development and scientific research. Besides his consulting background, Peter has served as a Vice President and Chief Information Officer for several private and public international corporations. Earlier in his career, he served as the Director of Management Consulting for Ernst and Young in Providence, RI and founded Accsys, Inc. a software development and consulting company.
Passionate about combining formal and experiential education, Peter has developed and delivered curricula in management and technology at several Universities. He has also served as the Assistant Director for a University based Student Entrepreneurship Center where he implemented an accelerator program where students can work on their business models for academic credit.
Peter has been with our team since Cohort 1 in September, 2016 as a Business Advisor and he is the temporary Director of Program Delivery.
Sandra McNamara
Business Advisor
Sandra McNamara is the owner of CONTEXT&CONSULTING, a firm dedicated to offering business consulting and marketing services to start-ups and established business owners. Mrs. McNamara holds degrees in Communications (BA) and Public Relations and Marketing (MA) from Universidad de Antioquia in Medellin, Colombia, and a Certificate in Business from Harvard University in Cambridge, Massachusetts. Mrs. McNamara has over 15 years of experience in the marketing field both with public and private companies in her native Colombia and in the United States. Mrs. McNamara is highly involved with the Center for Women and Enterprise where she serves as an instructor for business planning classes and marketing consultant.
Mrs. McNamara also works as a business consultant for the Rhode Island Small Business Development Center at URI. Through her former position as Director of Marketing and Training for the Small Business Development Center at Johnson & Wales University, and her current work as instructor for the Center for Women and Enterprise, Mrs. McNamara has implemented numerous business-related workshops and has taught hundreds of entrepreneurs the art of business plan writing.
Ken Roberts
Business Advisor
Ken started as a Virtual Business Advisor for the Babson College national GS10ksb program and joined the program at CCRI in January 2019.
Previously, Ken held various leadership positions with a Fortune 50 retail corporation based in New England. His areas of expertise include all aspects of retail with a focus on store operations and visual merchandising. He has extensive experience in project management, IS relational database development focused on KPI profitability metrics combined with consumer behavior analysis, retail design, supplier sourcing/negotiation/purchasing responsibilities and P&L budget development and management.
Over the years, Ken has worked on various non-profit boards focused on supporting individuals with developmental disabilities. Ken is an avid cyclist and received his BA in English from the University of Pennsylvania.
Alan Harlam
Module 2 Faculty
Alan Harlam is the Director of Spiritual Entrepreneurship of the Glean Incubator that supports the discovery and development of new models of faith in action that serve. His most recent work was as the founding Director of Social Entrepreneurship at Brown University where he developed award-winning courses and entrepreneurship programming to support students who were developing and launching innovative social impact ventures. The Social Innovation Fellowship was widely recognized by AshokaU and other social entrepreneurship foundations as one of the most successful programs in higher education. Alan's background also includes more than 25 years of experience in consulting to large government and corporate clients, and as an entrepreneurial turnaround manager and investor with Rhode Island small business.
Alan is active as a Board member of Eye to Eye, a national organization helping students overcome the stigma associated with LD, City Year that is deploying Americorps members in underperforming schools to help all students succeed, and Social Enterprise Greenhouse that supports social entrepreneurs in Rhode Island.
Alan lives in Cranston, Rhode Island with his wife, Bari but travels to Denver and Ithaca to visit his children, Jeremy, Gregory and Sophie whenever he can. He loves to travel and eat good food - and takes every opportunity to go scuba diving.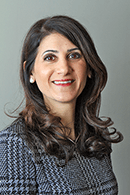 Cecile M. Roberti
Financial Statements Workshop and Module 3 Faculty
Cecile M. Roberti is an Associate Professor of the Business Department at the Community College of Rhode Island. In addition to being an instructor she has been involved in curriculum development, learning outcome and assessment, accreditation and strategic planning for the college. Cecile was awarded the NISOD Excellence Award for teaching and leadership excellence at Community Colleges.
Cecile is a licensed Certified Public Accountant. She holds a Bachelor of Science degree in Business Administration from Bryant University where she majored in accounting and a Master of Science degree in Taxation from Bentley University.
Previously, Cecile held the positions of Senior Tax Specialist at Fleet Financial Group, Corporate Tax Manager at International Data Group, Inc. and Senior Tax Consultant and Senior Auditor at Deloitte Haskins and Sells. She was also a self-employed CPA providing full accounting and tax services to small businesses. Cecile is a member of Rhode Island Association of Accounting Professors.
Cecile is a faculty member in the Goldman Sachs 10,000 Small Businesses National Blended Learning Program.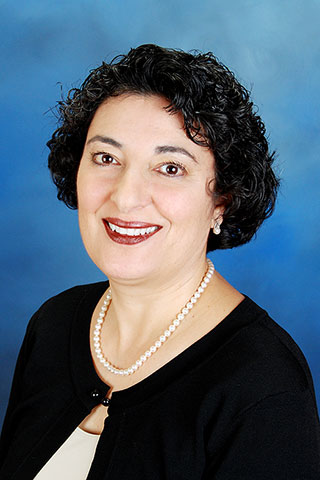 Maria Coclin
Financial Statements Workshop & Module 3 Faculty
Maria Coclin is a graduate of Boston College, holding a Bachelor of Science with a major in Accounting and a graduate of The University of Rhode Island holding a Masters of Business Administration. Maria holds her CPA, Series 6, 63 and 7 licenses, and is currently the Department Chair and a full-time faculty member in the Business and Professional Studies Department of The Community College of Rhode Island.
Maria is also the Chief Financial Officer of Coclin Associates, Inc., a company she co-owns with her husband. Coclin Associates Inc. provides internal audit, federal and state compliance, and information technology services to bank and credit union clients. Previously, Maria was the Director of International Finance at Fidelity Investment in Smithfield, RI and a Senior Accountant with Ernst & Young. Maria is a member of The Rhode Island Society of Certified Public Accountants.
Maria resides in Cranston, Rhode Island with her husband George and two children.
Lori A. Coakley, Ph. D
Module 4 Faculty
Dr. Coakley is a Professor in the Department of Management at Bryant University. She received her Ph. D in Organizational Studies from the University of Massachusetts in Amherst. Dr. Coakley is Senior Research Fellow for the Hassenfeld Institute for Public Leadership, conducting workshops on leadership, team building, power and influence, negotiation and communication.
She served as the Principal Investigator for Bryant University's major studies of defense conversion and technology transfer for the Department of Defense. Specifically, she compared/contrasted Russian Defense Conversion practices with those in the Northeast United States, and assessed the social impact of defense conversion on industry and the labor force. Her work resulted in six major research publications.
Dr. Coakley is a certified facilitator in Innovation and Design Thinking. Her consulting work and research center on design thinking and business pedagogy, customer service and communication, personal branding, negotiation, and strategic management. In addition, she has been a speaker at national academic and professional conferences, as well as international universities.
Dr. Coakley teaches myriad courses at both the graduate and undergraduate level management, including Women and Leadership, International Management and Leading Effective Organizations, and is the recipient of several awards for teaching, service, and leadership.
Michelle A. O'Brien
Module 5 Faculty
Michelle is an accomplished HR professional with over 20 years' experience in higher education and workforce development, currently serving as the Director of Human Resources, Division of Biology and Medicine at Brown University. She also currently serves as Adjunct Professor for CCRI's Business Department. Previously, Michelle was the associate director of human resources at the Community College of Rhode Island (CCRI) and the director of enrollment management and planning at CCRI's Center for Workforce and Community Education.
She is a graduate of Johnson & Wales University, where she earned a bachelor's degree in business education, and of the University of Rhode Island, where she earned a master of education in adult education. Michelle achieved Senior Professional in Human Resources Certification in 2009 and serves as president of the local chapter of the Association for Talent Development.
She is the proud mother of two grown children, Meagan and Daniel, and resides in Cumberland with her husband, Jamie.
Christopher Ratcliffe
Module 6 Faculty
Christopher Ratcliffe is the co-founder of Triple M Productions, a marketing and management consulting firm founded in 2002. He has extensive experience in the broadcasting industry, including years as a national and local advertising sales manager. Chris also served as the vice
president of MGP Media, a unit of Merv Griffin Productions from 1998-2002.
He was selected as a RI Campus Compact, Presidential Faculty Fellow in 2011, authoring a study on the non-proficiency of RI high school graduates titled Not College Ready. Chris is also the author of a book that chronicles the journey of Boston Marathon bombing survivor, Jarrod Clowery, titled Tuesday Will Come. He currently teaches management and business strategy at Bryant University.
Jerry Falcone
Module 7 Faculty
Jerry has been an adjunct professor for the Business Department at The Community College of Rhode Island for over 25 years. He has taught classes in Principles of Management, Management Strategy, Marketing, Financial Accounting, Managerial Accounting, Small Business Administration, and Introduction to Business.
Jerry currently serves at the Director of Quality Assurance at Atlas Global Solutions in Sutton, MA. In this role he is responsible for all Quality Assurance functions in 3 US and EU sites as well as Creating and Implementing Training and Development Programs. Jerry has over 30 years of experience as a business professional with proven abilities in creative leadership, strategic planning, team building, and determining effective functions for operations to improve productivity, motivation, quality and efficiency.
He has held a variety of senior management positions throughout his career including General Manager, Director of Operations, Plant Manager, Manager of Manufacturing, Plant Superintendent and Production Engineering Supervisor; but he actually began as an hourly worker and advanced to a CEO/minority owner of a Small Business that he helped grow from a small job shop into a World Class enterprise.
Jerry holds a Master of Business Administration and a Bachelor of Science in Business Administration from Providence College.
Anthony A. Botelho
You Are The Lender Clinic & Module 8 Faculty
Tony comes to The 10,000 Small Business team at The Community College of Rhode Island with 32 years of experience in Financial Services. In his current role as CEO at Freedom National Bank, Tony is responsible for day to day and strategic direction of the entire organization which presently includes a $110 million asset base. Prior to joining Freedom National Bank, Tony most recently served as Chief Administrative Officer/Senior Vice President of Commercial Real Estate Finance at Citizens Bank and had also spent over 10 years in Corporate Banking at Citizens. Previously, Tony held the roles of Team Leader, Relationship Manager, and Vice President at Fleet Financial Group as well as Assistant Vice President, Officer, and Management Trainee at Eastland Bank.
Tony holds a Masters of Business Administration from Bryant University and is also a graduate of The University of Rhode Island, holding a Bachelor of Science with a concentration in Management and Marketing.